High Performance FASTCAM SA Series
The FASTCAM SA series provides a range of high performance features in a stand-alone configuration.
ISO 10,000D Monochrome
ISO 4,000D Color
Up to 500,000 Frames Per Second at reduced resolution
3,600 fps Full Frame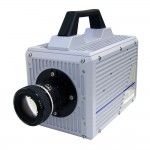 ISO 3,600D Monochrome
ISO 1,800D Color
4k Sensor, HiDef 1080P up to 2,000 Frames Per Second
2048×2018 up to 1,080 fps
---
Powerful and Compact FASTCAM Mini Range
High performance stand-alone cameras impress with compact and rugged form-factor.
---
Light weight and Multi-Head Remote Head Models
Small remote camera heads permit easy access to difficult to reach or hazardous locations.