High Performance FASTCAM SA Series
The FASTCAM SA series provides a range of high performance features in a stand-alone configuration.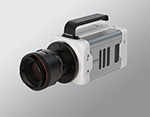 • 1024 x 1 024 pixel resolution
• 12,800fps at full resolution
• Global electronic shutter to 0.2µs
• ISO 64,000 monochrome
• ISO 16,000 color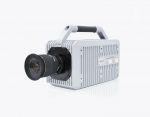 ISO 25,000D Mono
ISO 10,000D Color
Up to 1 Million Frames Per Second
12,500 fps Full Frame
---
Powerful and Compact FASTCAM Mini Range
High performance stand-alone cameras impress with compact and rugged form-factor.
---
Light weight and Multi-Head Remote Head Models
Small remote camera heads permit easy access to difficult to reach or hazardous locations.